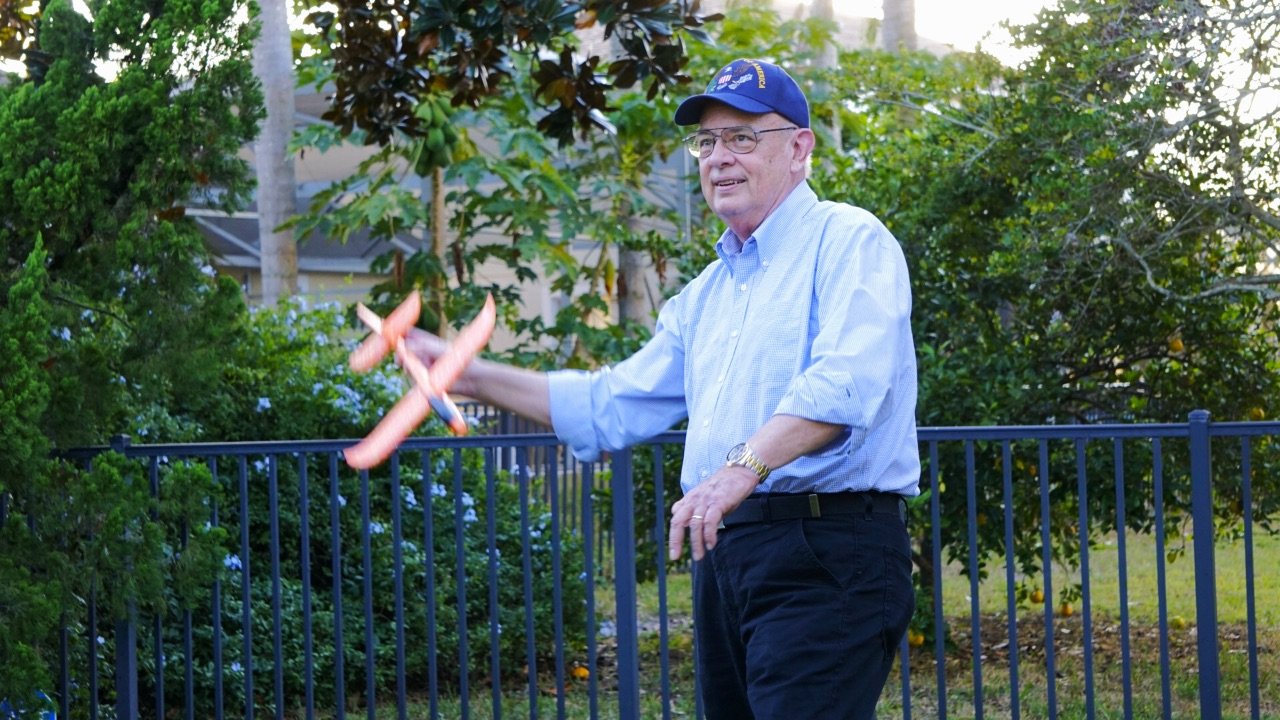 A Heart of 10,000 Lakes: Remembering the Legacy of Daniel Hopkins
Memorial Service Info
Date & Time: June 11th, 2021 at 11:00am EDT
Service type: intimate church service for immediate, local family
ZOOM info: for those out-of-state or far away, here is link and info...
---
Quick Stats:
Aliases: Daniel Hopkins, Dan, Dad, Guppy, Grandpa, "Doc" Hopkins, Brother, Friend, & Brother-in-Christ.
Born June 4th, 1946 to Raymond Richard Hopkins and Doris Louise Thompson in St. Paul, Minnesota.
Favorite Smells: Pecan pie, gun smoke from a freshly fired black powder long rifle, rainfall, and grilled fish.
Careers: Owner of "Doc" Hopkins Longrifles; sales and management at the St. Petersburg Times, Tampa Tribune, and Mail Marketing.
Pastimes: Listening to birds start the day, fishing, serving others, reading, tinkering with pancake mixes, searching for the greatest burger (most were the "best ever"), making contraptions, firing Daisy BB riles at a custom firing range of cans and plastic, waking up early, collecting "projects" in the garage, and making others laugh with the awkward yet endearing dad joke.
The Living Legacy of Daniel Hopkins
No matter who Daniel encountered, he'd extend compassion and a listening ear. Whether family, friends, or strangers, Daniel bestowed love — the greatest gift of all — to each person he encountered.
"Greater love has no one than this: to lay down one's life for one's friends."

John 15:13
Daniel passed away on June 11th, 2020 surrounded by family. His large, crazy-awesome family carries his legacy.
The following are members of his family (with spouses in parentheses). Some have passed-away*, but all are included in honor of Daniel...
Wife, Laura.
Siblings: sister, Laurie (Edward*); brother, John*.
Children: Jordan (Christina), Jonathan (Alyssa), and Kendall (Gary).
Grandchildren: Braden, Amber, Heather, Liz, Anthony, Clark, Brett, and Michael.
Great Grandchildren: Maddie, Macie, Leona, William, and Ricky Bobby.
Brother-in-law, Marty; sister-in-law, Sally.
Nieces and Nephews: Christopher, Brenda, Jeffrey*, Stephanie, Susan, and John.
Friends like brothers: Jack and Wally.
Meet Dan's Family...
(Click on any photo to see it full size. You can also browse through the gallery one at a time!)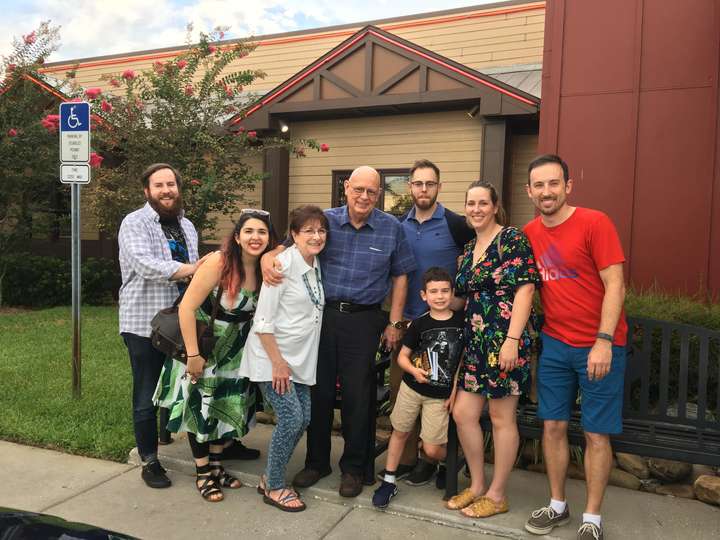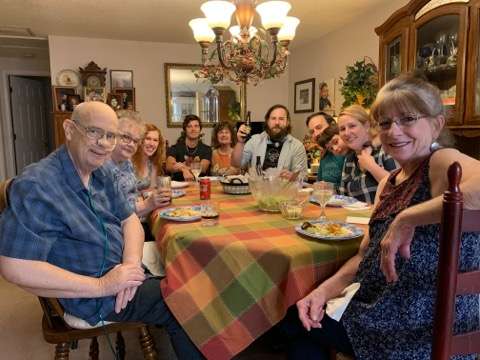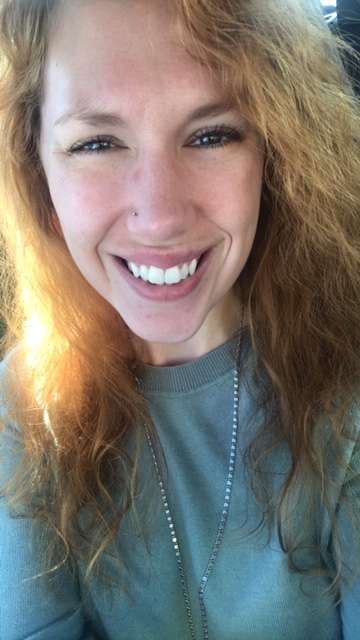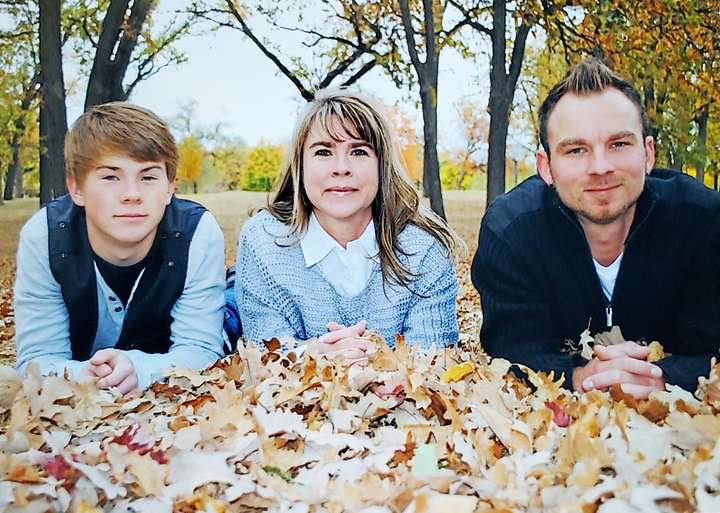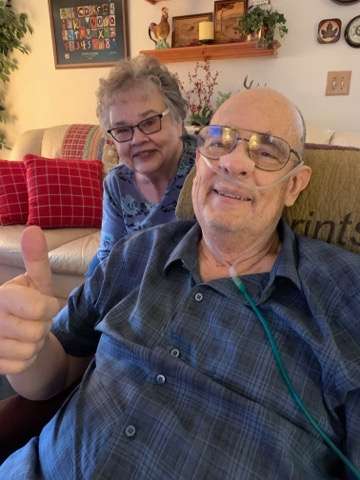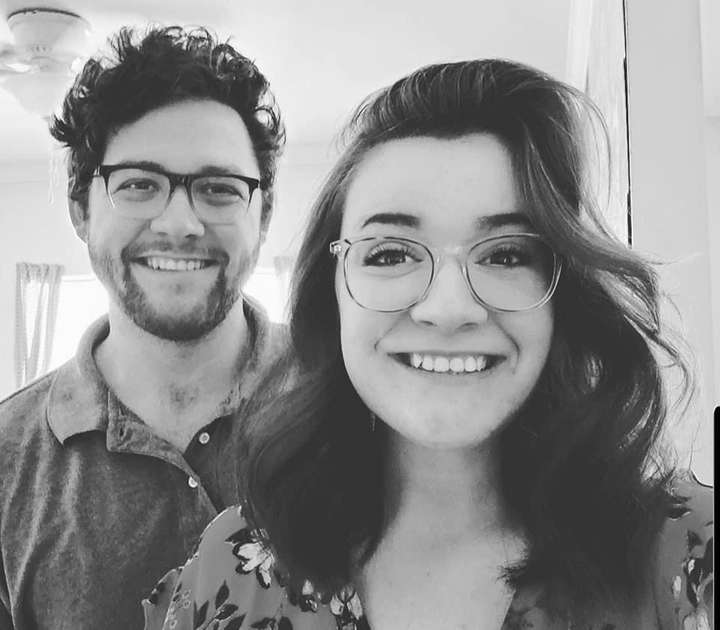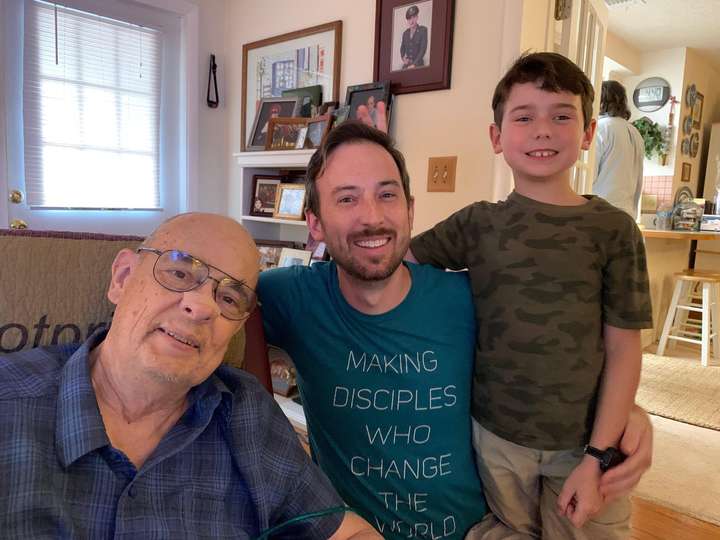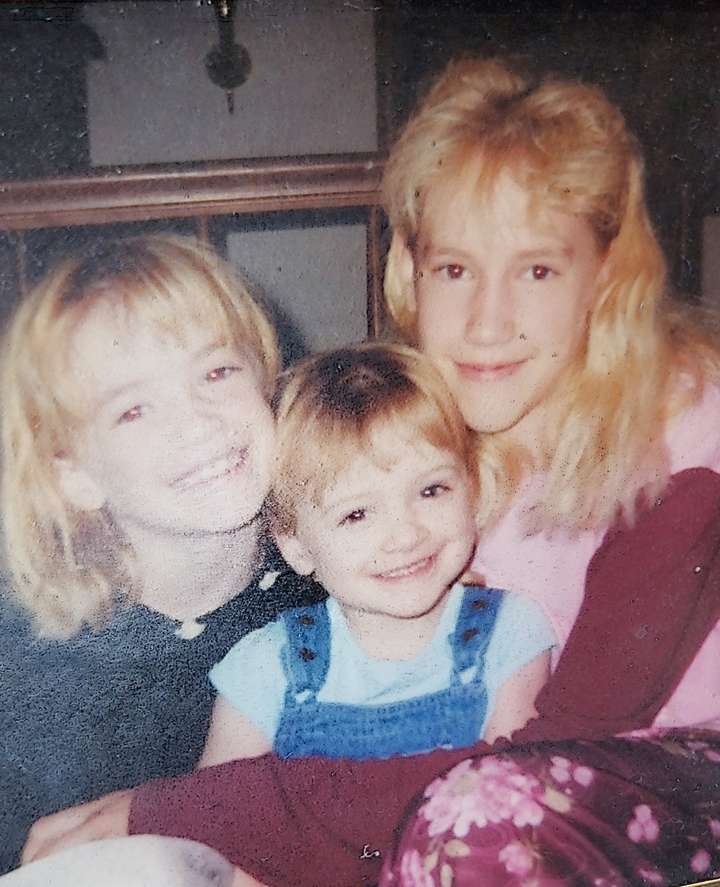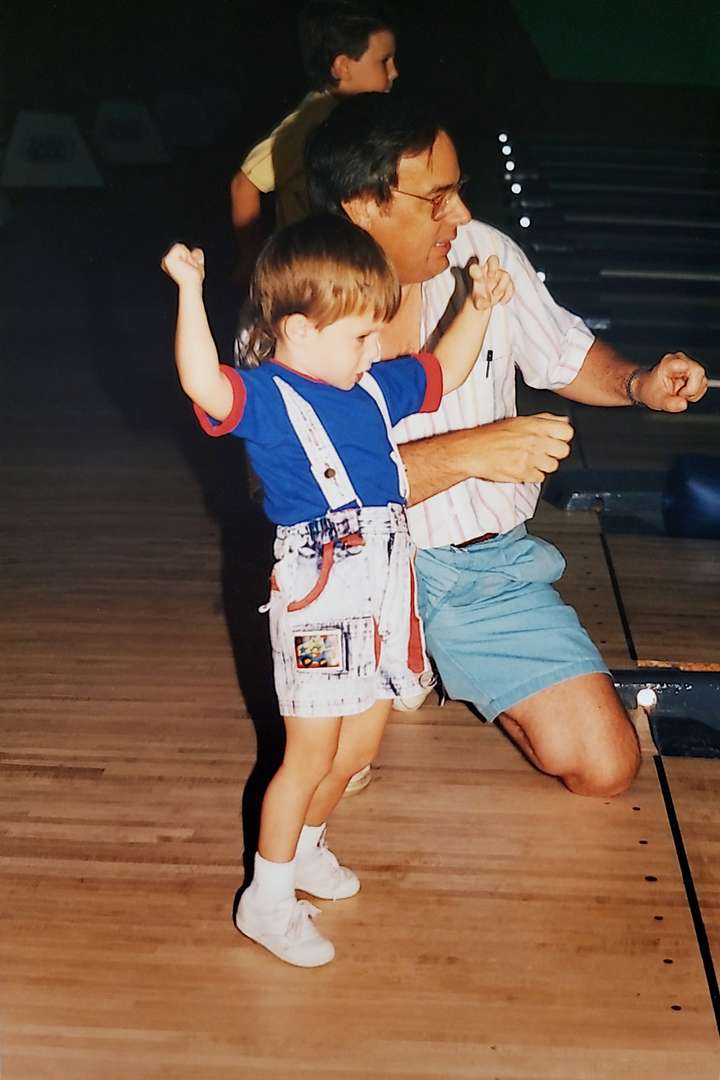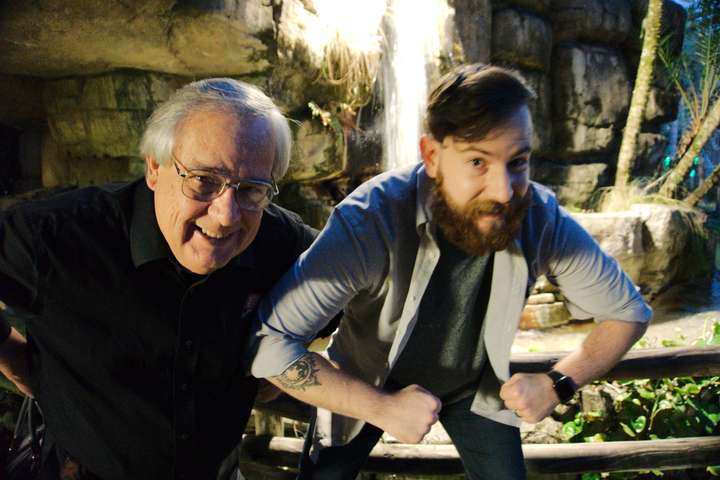 Daniel loved his family deeply, and they cherished their time with him. He would find unique ways to share love to his family by spending quality time, enjoying meals together, and offering the gift of a great conversation.
And Daniel always had room to hear your story. He and Laura have always been a hospitable team, keeping the doors to their home and their hearts open to family and friends.
Here's some of Dan's story...
From the Land of 10,000 Lakes
Daniel was born and raised in St. Paul, Minnesota. He lived with his parents, Richard and Doris, and his siblings, Laurie and John. He lived in Minnesota until he left for college in California, where he graduated from San Francisco Sate.
Daniel felt at home in the "Land of 10,000 Lakes." His family would visit Lake Elizabeth in the summers, trekking through muddy roads in their old Buick to reach the cabin built by his grandfather. It was stacked with the latest amenities: outhouse in the woods, "thunder jugs" ready to go beneath beds, lamps trimmed and lit, and the most pristine pool / bath any kid could ask for — Lake Elizabeth herself.
Going to Lake Elizabeth was a welcome respite of exploration for Daniel. It represented his favorite childhood memories of fishing, journeying into the wild, and playing with his siblings.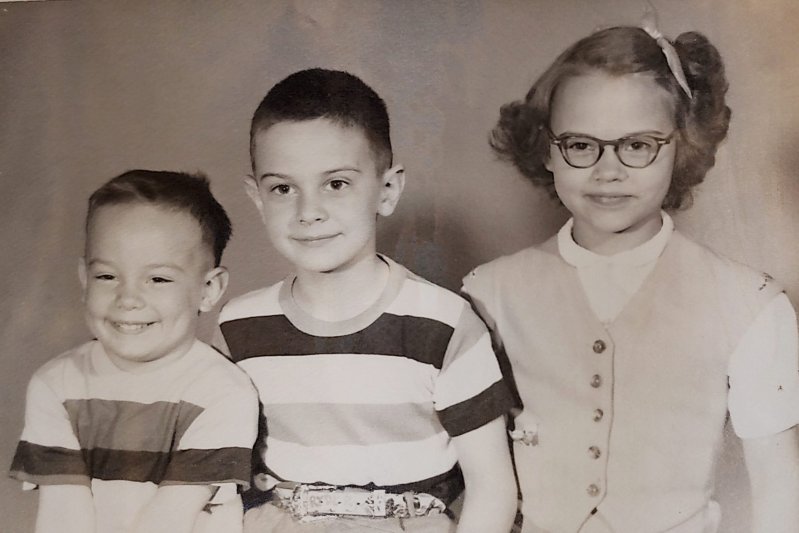 The Hopkins kiddos would fish the lake all the time, and it would yield more fish than they could handle. They'd toss overflow fish into a "live box" off the end of the dock for future dinners. And Grandpa Hopkins would smoke piles of fresh fish each week.
Daniel saw Lake Elizabeth as a "Shangri-La," a true Heaven-on-earth.
"The heavens declare the glory of God;

the skies proclaim the work of his hands."

Psalm 19:1
The waters of Lake Elizabeth were clear and pure. His sister Laurie explained how they'd use the lake water for drinking and cooking. "The well water was just too full of iron ore," she said. "But the lake was pristine."
Unlike Florida, no dangerous reptiles graced the lake, so the kids could enjoy its bounty. Daniel loved fishing for bass and walleye, often catching vast stringers of fish.
The Land of 10,000 Lakes — especially Lake Elizabeth — primed Daniel for his love of life and his love of God. It's pure waters filled his heart and life.
Like that pristine lake, his heart overflowed for his family, his friends, his work, and his church.
"Whoever believes in me, as Scripture has said, rivers of living water will flow from within them."

John 7:38
La Famiglia: Daniel Hopkins & Family
Throughout his life, Daniel grew closer to God. The power of the Gospel of Jesus Christ grabbed hold of him. Though some may view "religion" as unnecessary to having a fulfilling life, Daniel realized the only fulfilling life could be found in knowing God. For him, loving God was something "we get to do," not as a religious obligation, but as a privilege out of hope and love.
"It's not about me," he'd often say, and so he lived his life for others.
Daniel served his family first and foremost, and loved on his children Jonathan, Jordan, and Kendall.
His wife, Laura
He loved his wife Laura dearly, and nourished her spiritually. She nourished him as well with all of her Italian love, cooking, and unconditional support. During Dan's fight with cancer, Laura lovingly served and cared for him. Daniel said she won the award for "Super Woman" many times over.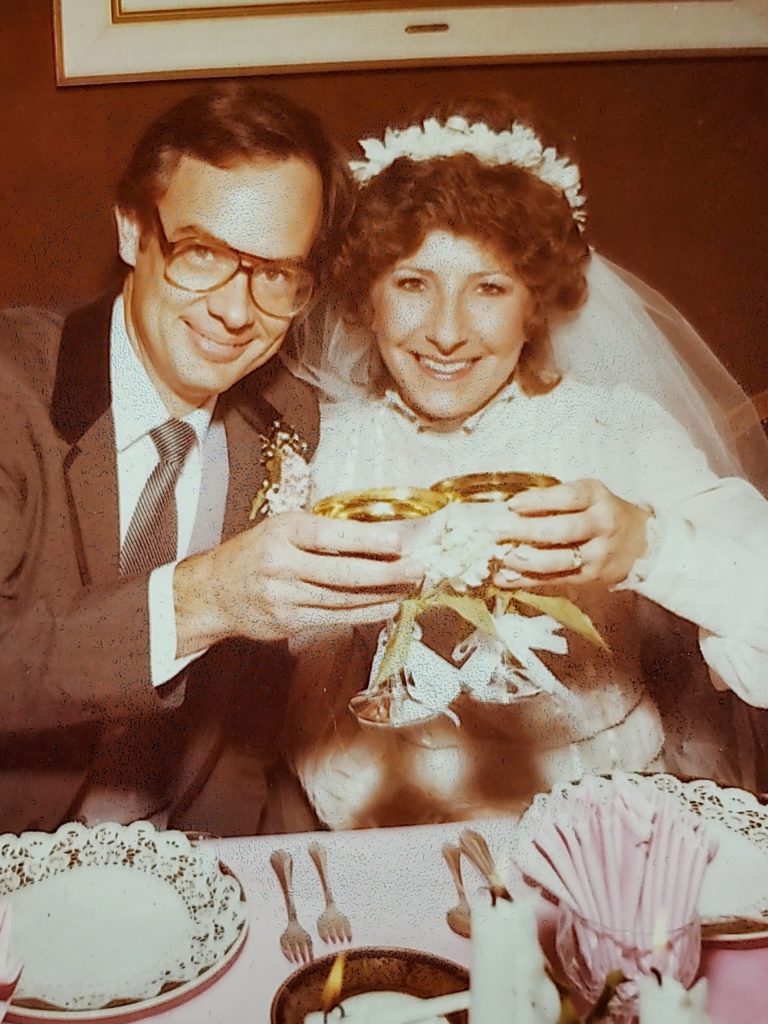 His son, Jonathan, and his family
Also, Daniel literally ministered to the family. He officiated the wedding of his son Jonathan to his daughter-in-law Alyssa.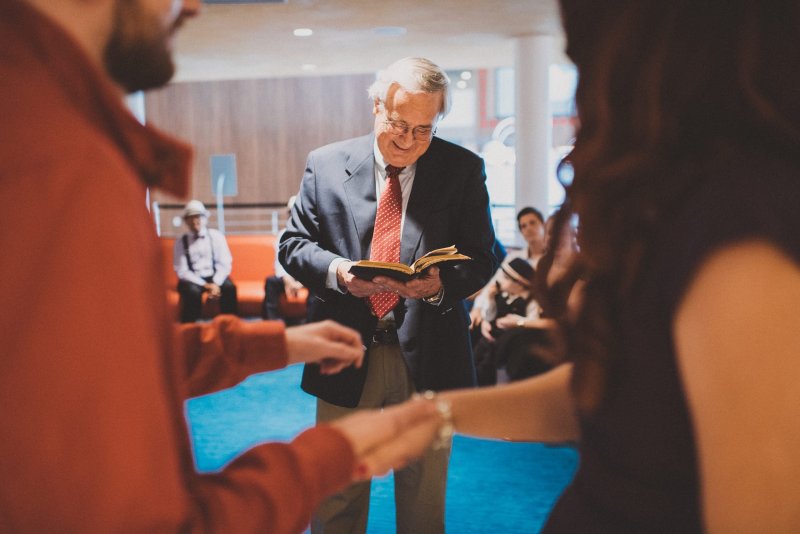 Along with Alyssa's father, Louis, Daniel built a snazzy chicken coop in their backyard. Daniel was always good with his hands and creating things. He often showed love by making new things for family members.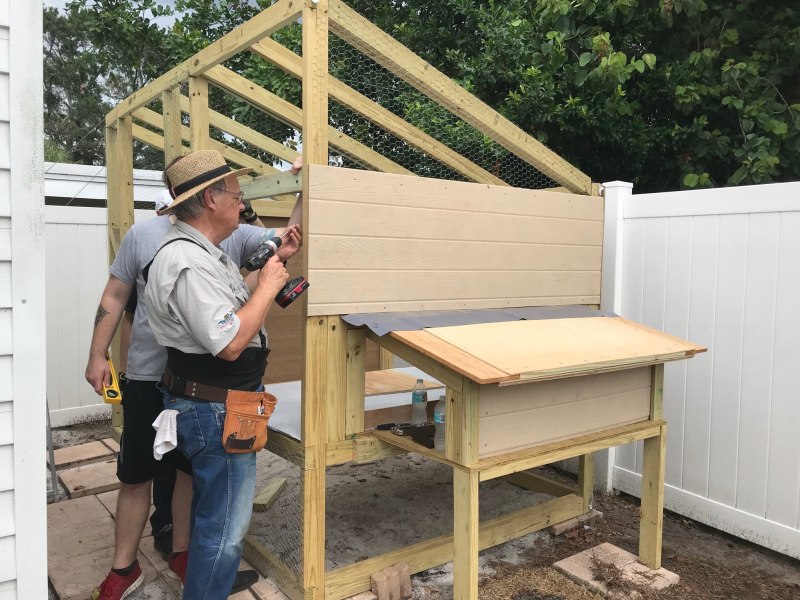 His son, Jordan, and his family
He counseled and encouraged his son Jordan as he navigated teaching and writing, often being his biggest cheerleader. He loved on him and his wife, Chris, and their son, Braden. Whenever Braden would visit their home, "Guppy" would have something new for Braden to play with.
One time, Guppy made him a mock X-Wing fighter in which to sit and to play. Guppy trained the three-year-old pilot on all of its laser cannons and engines (made out of old printer canisters).
Daniel would stoke Braden's imagination and always find time to play.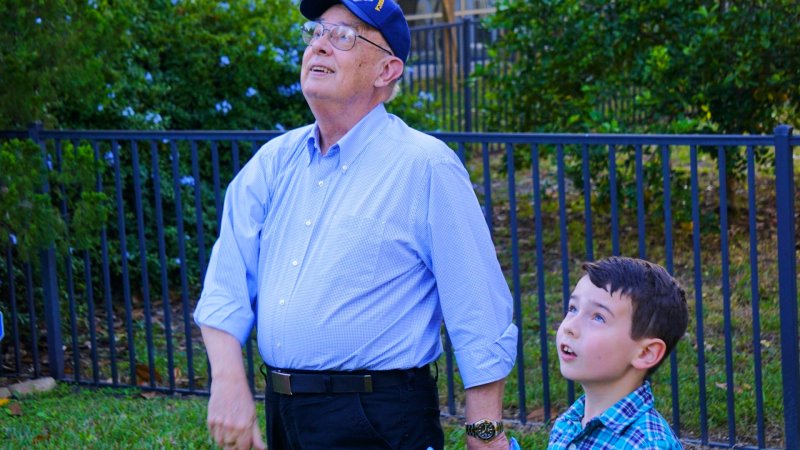 His daughter, Kendall, and her family
He loved his daughter Kendall, and always enjoyed visits with her and her large family. Her heart of hospitality is an extension of his love as well.
One year, they toured Disney together along with with Amber, Heather, and Liz. Grandpa Dan enjoyed every minute with his grandchildren and having a chance to a be a big kid himself.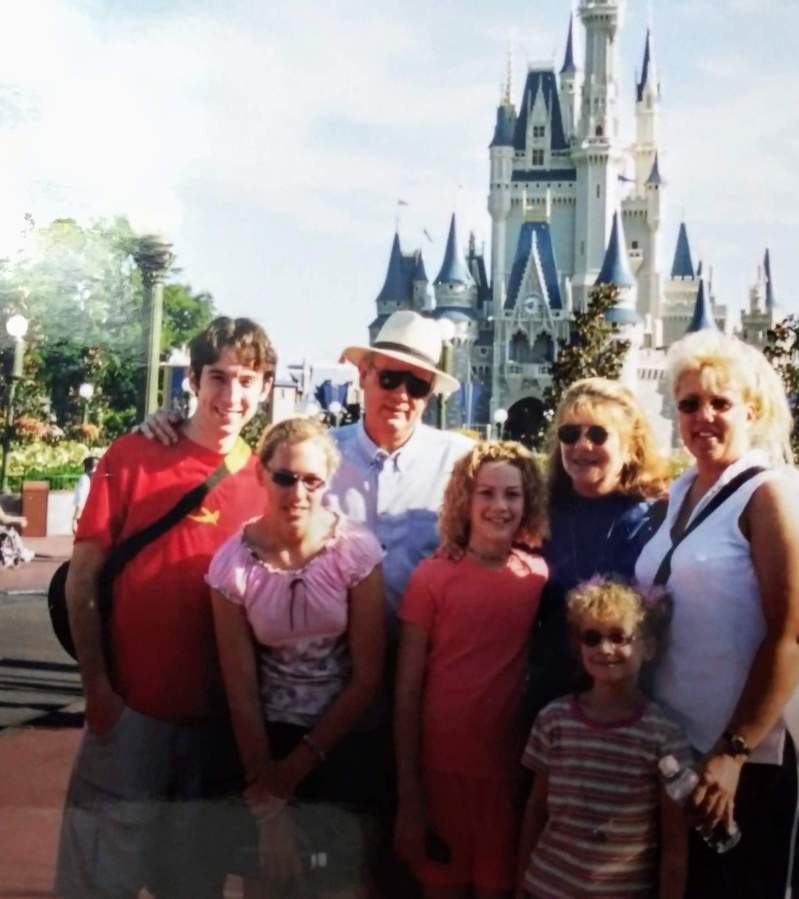 Take the World, but Give me Jesus
While serving as a volunteer chaplain with Chaplains Outreach Ministries, Daniel would bring a small, portable Bluetooth speaker to play worship songs for those alone in nursing homes.
He cherished the song "Give me Jesus" and played it often for others.
In the morning, when I rise

In the morning, when I rise

Give me Jesus

Give me Jesus

Give me Jesus

You can have all this world

Just give me Jesus

from "Give me Jesus"
The song "Give me Jesus" is an old hymn, though still covered by musicians to this day.
From some of the histories I've read, "Give me Jesus" was born out of the evils and distress of Black enslavement in America. Its lyrics reflect a candid declaration to "give me Jesus" in each part of life. It's line "you can have all this world, just give me Jesus" is hope rising out of pain, knowing nothing the world can offer is as good as God Himself.
Joy through trials
Though Daniel fought an aggressive form of lymphoma for almost two years, he kept his sight on Christ. He'd never complain during the rounds of severe chemo and intensive therapies which kept him at Moffitt Cancer Center for months.
We remember Daniel at Moffitt during Christmas time. We often joked about how his frequent visitor punch card needed to be cashed-out.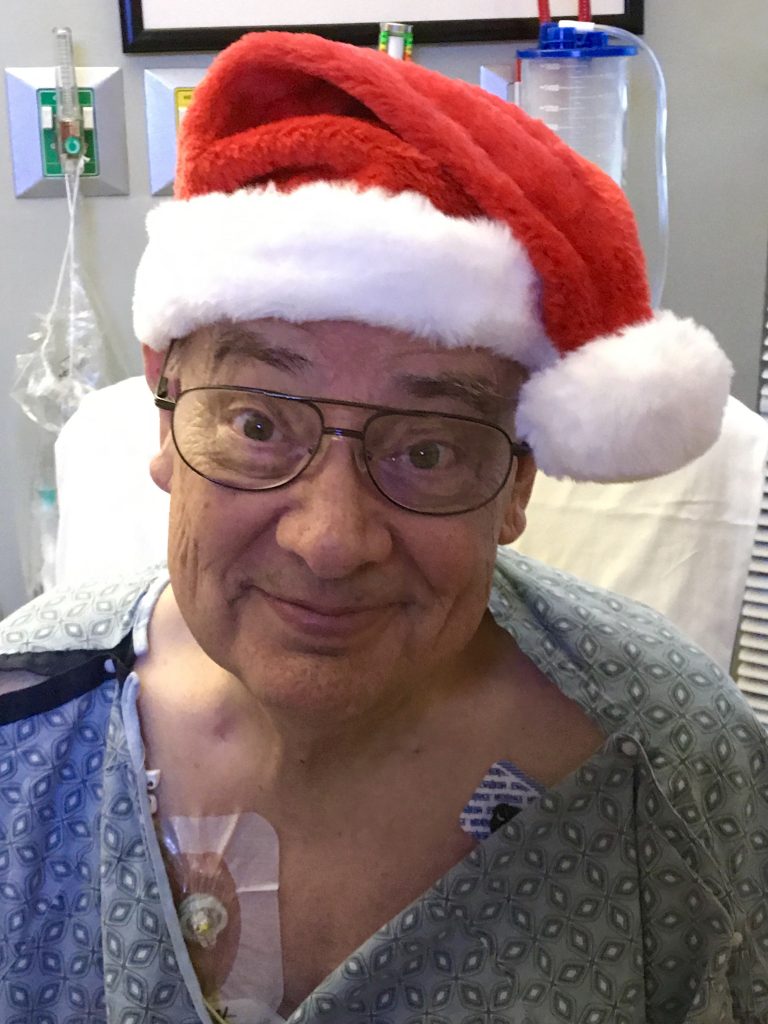 Instead of complaining about his lot, Daniel would check in with each nurse, technician, and doctor. He gave away dozens of Bible verse cards, little wooden crosses, and encouraging conversations to lift them up.
He thanked them and exuded gratitude in the midst of suffering. If a nurse came in grumpy, he'd ask about their life. By the time he or she would leave, they'd be new friends.
When asked by Moffitt doctors if he wanted to keep fighting, Daniel answered, "Yes!" without hesitation. After a pause, he explained he wanted to continue if it meant helping the doctors' studies. This level of selflessness permeated Dan's heart and attitude during his trials.
When asked by friends and family how he felt about being terminal, Daniel would say with a smile, "It's a gift if I stay, and it's a gift if I go."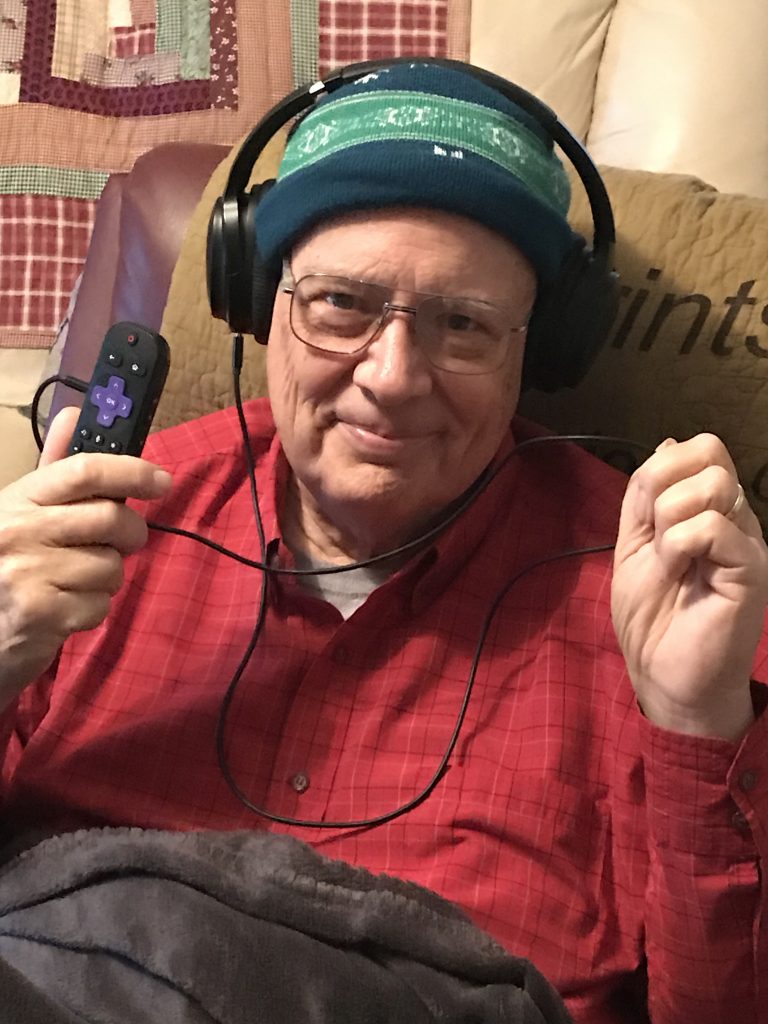 The love of a wife
Let it be noted his wife Laura's sacrificial love during this time. She dislikes driving long distances, especially over bridges and through the busy streets of Tampa. Yet, she made the frequent trek across Tampa Bay and through the hectic streets near Moffitt to care for Daniel.
She sometimes feels God took "the better" of the two of them, but they are a dynamic duo of servanthood and love together. They complemented each other thoroughly, and Laura provided so much strength for Daniel during his hardest times.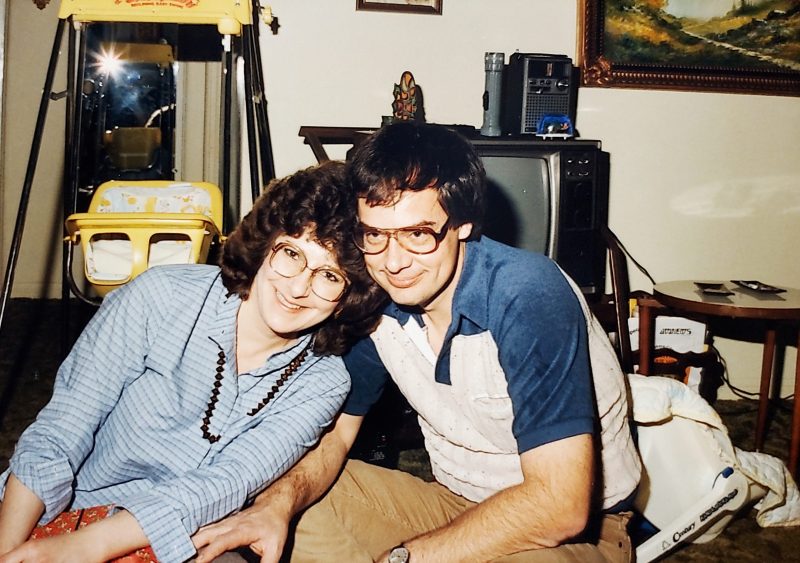 Love for the Church
Aside from chaplaincy, Daniel served in various ministries including Kairos Prison Ministry, Pinellas Hope, and at St. Anne of Grace Episcopal Church.
During his many treatments and the COVID-19 pandemic, Daniel would share with tears in his eyes, "I miss them. I miss worshiping with others at church." For him, going to church was not just a Sunday tradition. It was the natural flow of a life steeped in Christ's love. Daniel served at St. Anne of Grace for many years through prayer ministry, Cursillo, leadership, and by supporting the priests.
Father Rob Crow, St. Anne's current priest, sustained Dan all through his illness. He was with him during Daniel's last days of life. Father Rob sat alongside Daniel, and they spoke as two old friends.
In a world where leaders can often feel distant from those they lead (and vice-versa), Daniel felt God telling him to "be a friend" to Father Rob when he first came to minister at St. Anne of Grace. As they met for times of discussion, Daniel and Rob connected over stories of their families and pasts. Soon a friendship grew into a brotherhood.
Where Daniel served, he left a mark of humility and love. He lifted up ministries and poured himself out for them.
Looking back, his family can see how Daniel chased after God in his last years of life. He never spoke about retirement plans, living the stress-free life, or having regrets. Instead, Daniel lived the words "you can have all this world, just give me Jesus."
A Heart of 10,000 Lakes
As we mourn the loss of Daniel Hopkins, he'd probably want us to pause the busyness of life and look at each other. Hug each other. Pray with each other. Serve each other.
For Daniel, he did not define success by money, possessions, or number of cars (though he collected close to a dozen Daisy BB guns). As much as his family groaned over the stacks of "projects" and items strewn throughout the family garage, they knew the goodness and love stored in his heart more than made up for the mess.
"Do not store up for yourselves treasures on earth, where moths and vermin destroy, and where thieves break in and steal. But store up for yourselves treasures in heaven, where moths and vermin do not destroy, and where thieves do not break in and steal. For where your treasure is, there your heart will be also.

Matthew 6:19-21
In the end, stuff can't change the world. But, a heart set on fire by God's love can.
Truly, Daniel Hopkins was a man with 10,000 pure lakes running from his heart.
In Honor of Daniel of Hopkins:
If you wish to honor Daniel, please consider the following ministries he loved and the places which ministered to him:
Please leave your condolences, thoughts, and stories by commenting below under "Leave a Reply."
---